In Service of Country
In Service of Country Devlog #1
---
The Game
In Service of Country is a 2D action platformer primarily focused on local multiplayer, though we want to add online multiplayer as well. We have planned three game modes for the game.

Capture the flag
Gunplay
Capture the flag with GunPlay
All three modes will have different game types for example a game type could be last-man standing, first to ten or time attack. In capture the flag 2-4 players fight for the briefcase [the flag], when a player collect the briefcase, they need to deliver it at one of the extraction points.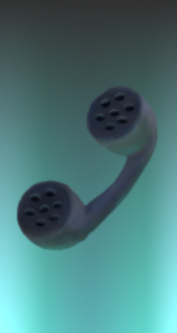 In Gunplay 2-4 players fight with guns that is spawned around the level. Players will not be spawned with a gun, but can pick them up. Each guns have different fire stats and cannot be reloaded. If ammo run out, pick up a new gun. In this mode, the game will add twin-stick control, since the players aim with the right analog stick.
The Game-play
Run, jump, dash, shoot [only gunplay and combined game mode], collect/deliver briefcase [only ctf and combined game mode] and collect power-ups to beat your competition.

Features
Began work on leveleditor.

Though we can't promise anything in regards to final build.

Added four levels made by MoPed Games.
Added four characters made by MoPed Games.
Added particle effects for run, jump, wall jump, dash and briefcase.
Added animation to extraction points.
Added sound effects.
Added wall jumping.

Redesigned it to get it more balanced.

Added Capture the flag and gun modes.
Added Time, Sudden Death and Points game types.
Added horizontal and vertical moving platforms.
Began work on online multiplayer.

Again not gonna promise anything.

Added Dash ability.
And a bunch of other stuff.
Added placeholder explosions on bullet collisions.
Added camera shake on bullet collision.
Other news
In other news we had a team member attend Sweden Game Conference back in October, thanks to GameHub Denmark 😎. SGC is a totally awesome place to go to, if you are a smaller indie company looking for feedback on a game in development.

We got a lot of feedback, and tweaked a lot of smaller things & and did a redesign of the wall jumping system to make it feel better and give the players better control.

On a finishing note you can expect new a update biweekly - next scheduled update is Friday December 8th.

Original published on our website https://nervedamagegames.com/blog/category/devlogs/
Nerve Damage Games
Jonas Pedersen
Co-Owner, Community &
Marketing Manager

Get In Service of Country